Dress Consignment
Kiki McDonald Bridal was created out of a need for a modern consignment bridal shop in Cambridge.  Kiki — the owner of the boutique, knew this area needed an eco-friendly space for gowns to be adored once more. She also knew that there were very few local options to resell those gorgeous wedding dresses  as well as offering  options for brides with tighter timelines and/or budgets. Nestled in the heart of historic Galt downtown we welcome you to our charming space!
Choosing to consign your bridal gown is a meaningful way to support a more sustainable bridal industry and an opportunity to pay it forward to another bride — by allowing her the chance to score a designer gown at a fraction of the cost. Brides seeking a more sustainable approach to their weddings can economize without compromising style. A win/win! Find or consign a dress you ADORE. So, how does it work?
Step 1
Your dress must be...
A style no older than 3 years & in pristine condition
Dry cleaned (with receipt included) or new with original tags
Step 2
Make an appointment.
Send us an email first including a photo and details of your dress.
We will be able to determine if your dress is a good potential fit for our boutique and brides at this point. If so, we will book an appointment time for you to bring your gown in for inspection.
From here, we will work together to decide on a fair selling price for you. Accepted gowns will be showcased in our shop for a period of 8 months.
Our payout structure is 50% to bride and 50% to Kiki McDonald Bridal.  Once your dress sells, come pick up your cheque.  Voila!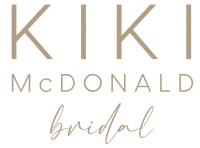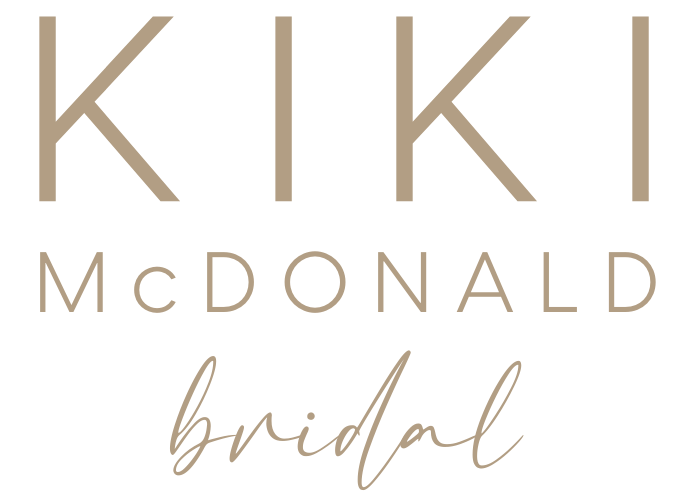 35 Ainslie Street North
Cambridge, Ontario
N1R 3J3
(519) 623-7439