"To me, you are perfect."
"To me, you are perfect."
OUR BOUTIQUE
We are located downtown Cambridge, Ontario in the beautiful Galt neighbourhood. Our spacious boutique offers a relaxed, private experience by appointment.
At Kiki McDonald Bridal, we believe in doing bridal better. We are here to make the experience of purchasing your gown extraordinary from the moment you book your appointment until you take your perfect dress home, and after. At Kiki McDonald Bridal, you can take home your new never worn, perfectly "you" gown, the very same day!
When we say we want to do bridal better, we mean more than just your experience in the boutique. When you purchase your gown with us, you can feel great about your purchase knowing a portion of the proceeds are donated to Because I am a Girl, an amazing foundation working to end child marriage. We want to help change the world, one dress at a time.
Our dresses are sourced from a carefully curated selection of ethical and eco friendly designers both local and abroad. Our designers offer a variety of modern and traditional styles to suit every body type in a variety of sizes.
We can't wait to help you find your dress!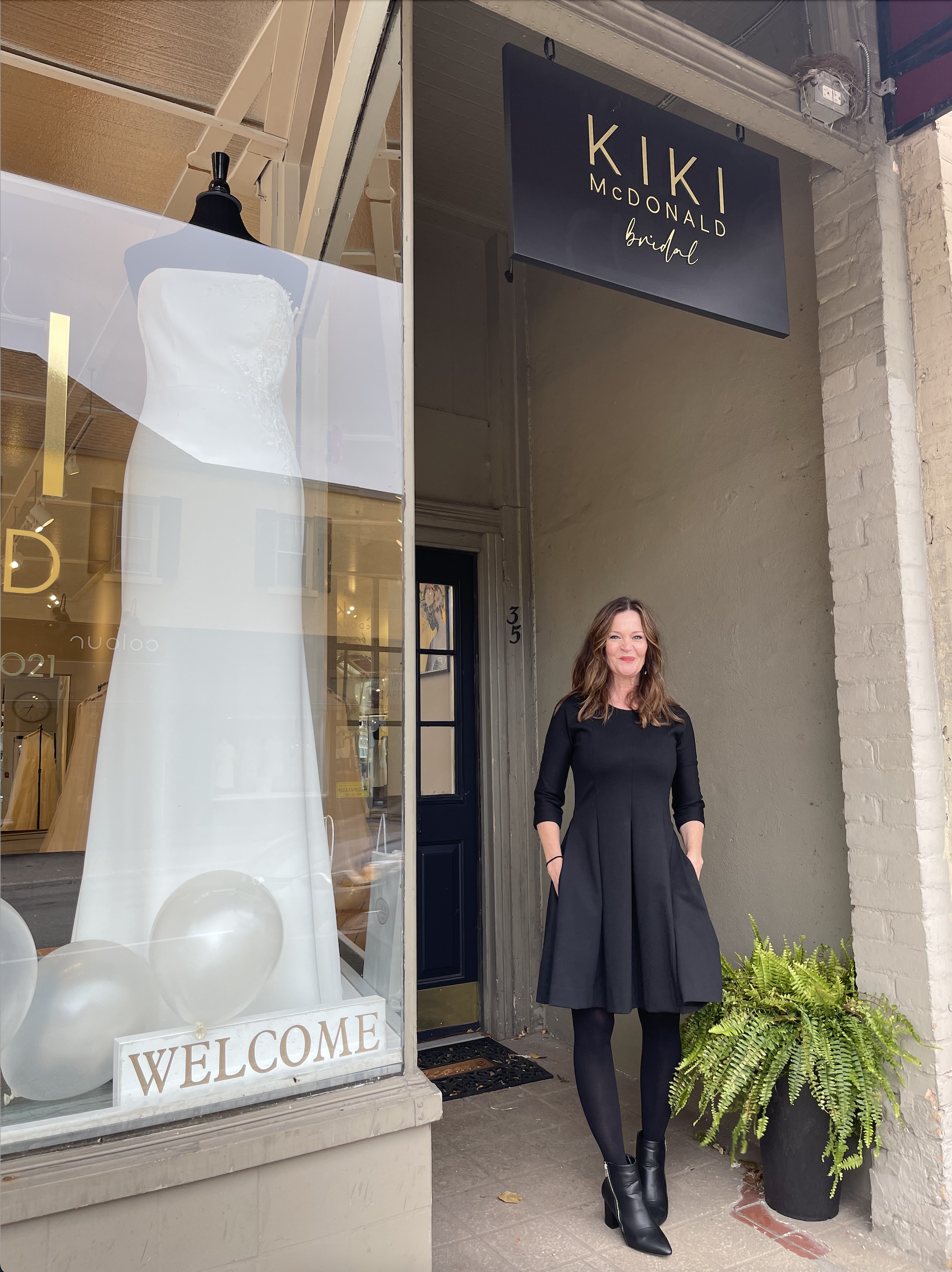 Love. ALL kinds of love. It's such a cause for celebration isn't it?  Now, more than ever it seems. Whether it be an exchange of vows in your backyard, the local courthouse or the venue of your dreams… it's definitely worth dressing up for — in a REALLY great ensemble — one that expresses the beauty of you, exactly as you are.
It's a dream come true to open my very own boutique in the heart of historic Galt, Cambridge. My search for the perfect spot was a journey in and of itself that led me to a 100 year old charming building that felt… just right.  I am the daughter of parents who led by example the importance of integrity, equality, kindness & community. It is with this in mind, Kiki McDonald Bridal was founded.
With an extensive background in the hospitality, tourism, spa & retail industry, I developed a real appreciation for excellent communication, quality craftsmanship, extreme patience & calm in intense situations and above all, keeping it real with a great sense of humour. Working in Toronto's fashion district for a wholesale clothing manufacturer instilled in me the understanding of how garments are designed, marketed and more importantly, the value of locally made. On the retail side of things, working at Holt Renfrew in Lingerie & Dresses blossomed into a great love & appreciation for exquisite fabrics and beautifully tailored garments. Chatting with the seamstresses behind the scenes at Holt's is a fond memory of mine. They were,  and still are, the real artists behind all the glam. Finally, as a former flight attendant for a certain boutique airline in Toronto that instilled in crewmembers the importance of showing up for every flight properly attired which meant designer uniforms and a certain pillbox hat — one couldn't help but feel… well… fabulous! I'm a firm believer in the old adage — when you look good, you FEEL good. Every bride deserves that feeling on her big day.
With a passion for fashion reignited after retiring my pillbox hat & wings — I joined the bridal industry and a love for styling brides was born. Back to online learning throughout quarantine for Retail Business Management brings me here — to you. It is with true hand on heart sincerity, I look forward to helping all women feel fabulous exactly where they are, as they are. I can't wait to meet you. Now let's find you a dress!
P.S.  What's in a name? Born into a family of 6 daughters, Kiki was a nickname that stuck. My birth name is Colleen. I answer to both :). In the French language, Kiki means "double happiness". Feels just right for a bridal boutique… Oui?
P.S.S. A very proud Mama to one grown up son Jack and one adopted beagle boy Louis. Living in Galt and walking the riverside trails is by far, the best part of the day.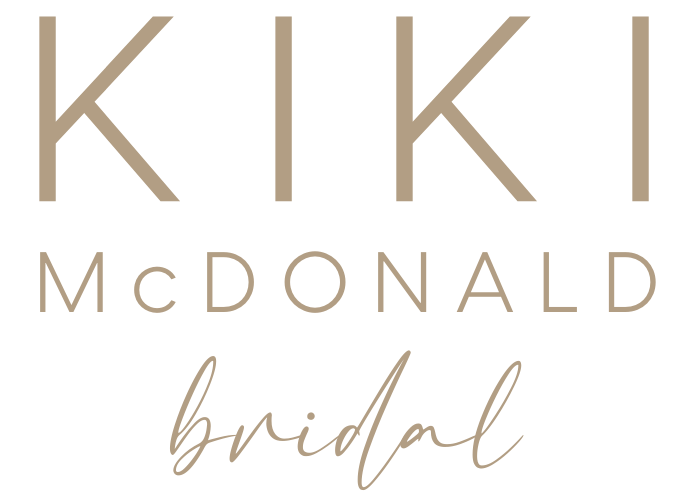 35 Ainslie Street North
Cambridge, Ontario
N1R 3J3
(519) 623-7439